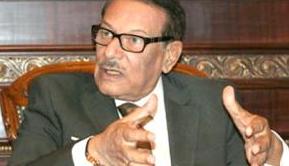 CAIRO - Top Government and religious officials have expressed their full outrage over Saturday's attack on el-Kiddesseen Church in Alexandria, demanding that all the Egyptians should be united against terrorism.
Prime Minister Ahmed Nazif said he was "shocked" by the assault on the church, adding that the attack targeted all the Egyptians, Cabinet spokesman Magdi Radi announced.
"It is a crime committed against all the Egyptians," Nazif said.Meanwhile, Chairman of the Shura Council (the Upper House of the Egyptian Parliament), dismissed the attack as "inhuman terror that was carried out by traitors, who know no law or principles".
Besides his "strong condemnation", Safwat el-Sherif, also the chairman of the Supreme Press Council, demanded that the police to arrest the culprits and bring them to justice as soon as possible.
"It is important to find out all the facts about this attack as soon as possible," he said, adding that the ruling National Democratic Party (NDP) denounces the incident as well.
The Shura Council said in a statement that "dark forces targeting Egypt's stability" were behind the attack. In the meantime, the official spokesman of Al-Azhar, the highest seat of Sunni Islam learning, expressed deep regret over the deaths that had been incurred after the attack.
"Al-Azhar strongly denounces this attack, which has targeted all Egyptians and aimed to destabilise the unity between the Muslims and Copts," Spokesman Refaa el-
Tahtawi said in a statement.