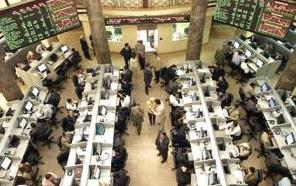 CAIRO - Banks in Egypt will reopen Sunday, after nearly three weeks of closure, the officials Middle East News Agency (MENA) reported.
"Banks will reopen on Sunday," the report said, citing an official statement from the Central Bank of Egypt (CBE).
Banks closed after police disappeared from the streets, a few days into the anti-government protests that erupted on January 25, triggering fears about acts of looting and vandalism.
Chairmen of the Egyptian banks held a series of meetings with emplpyees, who went on strike demanding high pay and better work conditions a week ago, in abid to broker solutions to their problems.
"A timetable was set for the problems of bank employees to be solved," read the report.
The banks had opened briefly and were forced to shut their doors again when thousands of employees, including in the banking industry, staged strikes after the overthrow of former President Hosni Mubarak on February 11.
Egyptian manufacturers have cut output because banks are closed while labour unions have taken the country's revolution as a cue to stop work and demand pay increase.
In sectors not hit by strikes, the central bank's decision to keep banks closed was forcing many to scale back production because clients were unable to pay for the goods.
Meanwhile, the Egyptian Stock Exchange is due to re-operate Sunday after more than two weeks of closure.