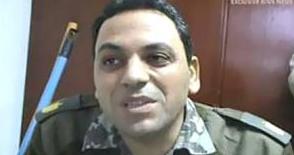 CAIRO - The Egyptian army announced on Saturday that it would not punish an officer who was shown on television joining anti-regime demonstrators after surrendering his weapon.
"Based on the belief of the Supreme Council of the Armed Forces (SCAF) in the noble objectives of the January 25 revolution, the president of the council has decided to suspend the investigation of... Ahmed Shuman," the council said on its Facebook page.
In Tahrir Square, the epicentre of protests against now ex-president Hosni Mubarak's regime, army officer Shuman passionately explained to Al-Jazeera television why he had joined the protesters.
"I had a gun, I gave it to one of the officers because it is a peaceful, popular revolution. Our mission is to protect the people, not the regime," he said.
He also addressed Defence Minister Field Marshal Hussein Tantawi, saying: "You are part of the regime; the president has been in power 30 years and you 20 years ... I beg you to go."
Tantawi is now the head of the SCAF, which took power following Mubarak's departure on February 11 in the face of an unprecedented wave of popular protests.
Several cases of soldiers joining the protesters were reported during the 18 days of demonstrations.
The army said it had created the Facebook page to better communicate with young people, who used the social networking site and micro-blogging site Twitter to organise the popular revolt.