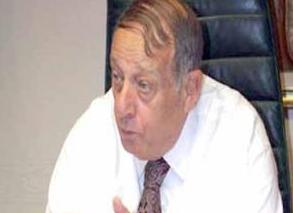 New York - The government has no intention to impose taxes on capital profits and money in the Egyptian bourse," Mohamed Abdel-Salam, head of the Egyptian bourse, told the official Middle East News Agency (MENA) on Tuesday.He described circulated news in this connection as baseless.
He added that the Minister of Finance Samir Radwan has refuted that the government has the tendency to impose taxes on money in the stock exchange. Abdel-Salam also added that Prime Minister Essam Sharaf confirmed the same information.
Abdel-Salam, who is now in New York on his fourth promotional visit in a month for investment in Egypt, said that there were suggestions to impose taxes, but this doesn't mean that they will be implemented.
"This rumour has adversely affected the bourse today (Tuesday)," he explained.
Abdel-Salam said that New York is one of the most important financial centres in the world and which has several monetary institutions investing in the bourse.
The Egyptian official met representatives of major companies and institutions in the world, including Deutsche Bank and Morgan Stanley. They volume of these institutions' investments in Egyptian market hit $two billion.