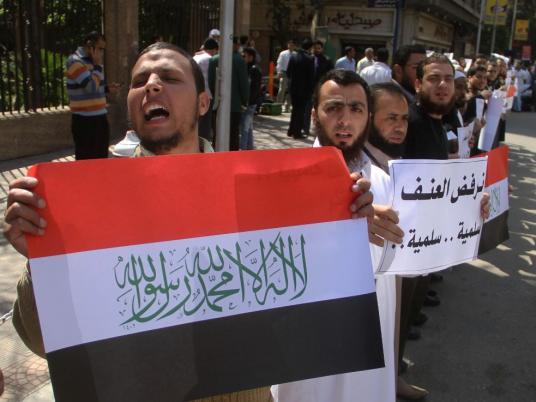 The Salafi-run Nour Party will launch its first weekly newspaper next week, said Nader Bakkar, a member of the party's board, on Saturday.
Al-Nour Al-Gadeed will be issued each Monday, Bakkar said.
The new paper will serve as the party's mouthpiece and focus on thorny issues, he told reporters, adding that the paper will include sports and art sections that will be restricted by certain criteria.
However, he said, "We have no problem hiring liberal staff."
Salafi groups have become increasingly present on Egypt's political scene since the resignation of former President Hosni Mubarak, whom Islamists accuse of persecuting them throughout his rule.
Emerging Salafi political groups have been criticized for the contradiction between their current political stances and their former doctrine, which prohibited disobeying rulers.
The Nour Party was established in the coastal city of Alexandria and officially recognized on 12 June.
Last week, Salafis launched the new Islah (Reform) Party, bringing the total of Salafi parties to four, also including Asala and Fadila.
Some observers fear a possible alliance between the Muslim Brotherhood, Egypt's most organized Islamist political group, and Salafi parties during the upcoming parliamentary elections scheduled for late November, which may give them the power to draft the country's new constitution.