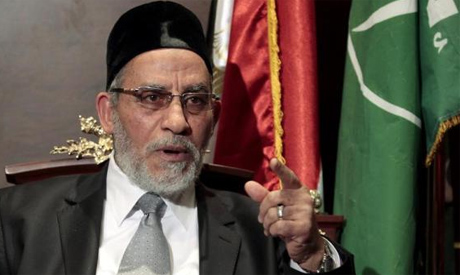 Muslim Brotherhood lawyer Abdel-Moneim Abdel-Maqsoud lodged a complaint on Tuesday with the attorney-general against Egypt's media minister, the Egyptian Radio and Television Union, and the editor-in-chief of state-run magazine Rose El-Yousef for circulating "false news" about the Brotherhood and its leaders.
In his complaint, Abdel-Maqsoud accused state-owned media of falsely quoting Muslim Brotherhood leader Mohamed Badie as telling Ismail Haniya, prime minister of the Hamas-led government in Gaza, that he wished Haniya "could be prime minister of Egypt too."
The same article went on to claim that Badie had promised to grant Egyptian nationality to all members of Palestinian resistance faction Hamas, adding that the Brotherhood leader planned to donate LE1 million to the Gaza government with which to purchase weapons.
The lawyer described state media coverage as "unprofessional and a violation of media ethics" and an "insult" to the Muslim Brotherhood and Badie.
Earlier on Tuesday, Yasser Ali, spokesman for Egyptian President Mohamed Morsi (a long-time member of the Muslim Brotherhood), said the president's office had also lodged legal complaints against two media outlets – the names of which he did not provide – for publishing "false news" about Morsi.