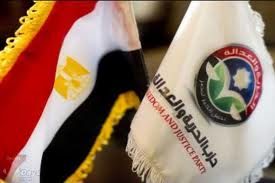 Gamal Abdul Rahim, former Editor-in-Chief of Al-Gomhoria official newspaper, said that he is not willing or honored to work under Muslim Brotherhood rule, as they proved to be even worse than the corrupted dissolved National Democratic party.
Abdul Rahim explained that Dr. Mostafa Hudaib, CEO of Al-Gomhoria, and Dr. Ahmed Fahmy, head of Shura Council, have received official copies of the judgment to return me as Al-Gomhoria Editor-in-Chief, but they're trying to play a game in order to stop implementing such judgment.
He added that the former regime couldn't act similarly, and the revolution has failed to achieve its goals.