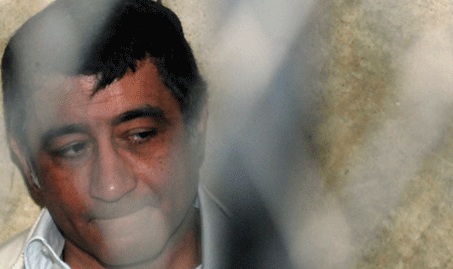 Egypt's Giza Criminal Court has adjourned the trial of steel mogul Ahmed Ezz Sunday morning to 6 March. Ezz, along with six other officials including ex-industry minister Ibrahem Mohamadein, is facing charges of profiteering and gross squandering of public funds.
Investigations alleged that Mohamedein had illegaly exempted Ezz from paying dues (LE687.4 million) on his acquisition of majority shares at the formerly state-owned Ezz Dekheila Steel Company (EZDK).
Ezz, who had served as chairman and managing director of (EZDK), is accused of making illicit gains amounting to LE4.82 billion while in political office from 2001 to 2011, selling EZDK's products to other companies he owns at lower than cost price, and illegal sale of shares of one of his struggling companies to EZDK in order to realise personal gains.
In October 2012, Ezz was sentenced to seven years in prison and fined LE19.3 billion ($3.1 billion) after being found guilty of money laundering in a case also related to Ezz Dekheila Steel Co.
It was Ezz's second sentence. Last year, he was sentenced to 10 years also and fined, along with other former ministers and officials, on graft charges. The sentence was overturned by Egypt's Court of Cassation late in December 2012.
Ezz, once a prominent member of Mubarak's then-ruling National Democratic Party, was arrested in February 2011 following the resignation of former president Hosni Mubarak in the wake of the 25 January popular uprising.