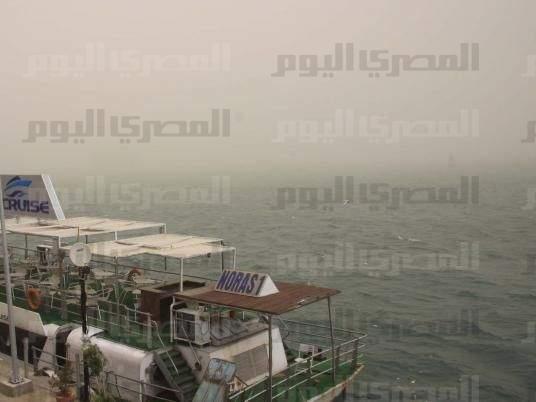 Inclement weather on Monday prompted the closure of the Arish and Damietta marine ports and caused a road collision that led to the death of six people in northern Egypt, Egyptian state TV reported.
Egyptian Television said six people were killed and another six injured when two cars crashed in Kafr al-Sheikh, in the northern Delta, on Monday due to bad weather and heavy rain.
A navigation source in Sinai told MENA that the high winds and rain in the different parts of Sinai have paralyzed transportation and led to the closure of Arish port on the Mediterranean due to high waves. Fishing activities in the Red Sea and the Mediterranean have also stopped.
Turkish Anadolu news agency reported that rain had accumulated in the Wadi Feiran valley in South Sinai.
Wind-borne dust led to the closure of streets connecting villages in Sinai. Authorities removed sand that had accumulated in the international roads in South Sinai.
Areas east of Arish and villages close to the border with Israel also suffered a power blackout due to high winds.
In Damietta, located in the northern Delta, rain and lightning led to the closure of Damietta port, though loading and unloading of ships continued, and fishing activities stopped in several cities in Damietta governorate.