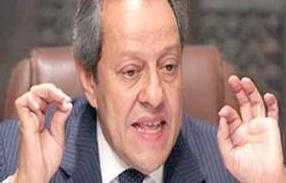 CAIRO - Egypt's Tourism Minister Moneir Fakhri Abdel-Nour will visit Paris next month to honour the best French travel agents, who organise Nile tours in Egypt, the official Middle East News Agency reported on Saturday.
Abdel-Nour will hold a series of meeting with French the agents to promote tourism in Egypt.
The celebration will be on June seven with participation of some of travel experts of both countries.
Egypt lost around two billion US dollars in tourism revenues in the first quarter this year, Abdel-Nour has said.
Egyptian Tourism sector has been badly affected by the 18-day mass protests in the country. The number of tourists reached 535,000 in March, down from 1,300,000 in the same period in 2010.