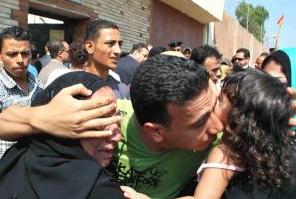 CAIRO - The head of Egypt's ruling military council, Field Marshal Mohamed Hussein Tantawi, pardoned 230 prisoners on the occasion of Eid el-Fitr (Lesser Bairam).
None of those included in the pardon had been previously convicted prior to their current conviction, according to Al- Ahram online.
The Supreme Council of the Armed Forces (SCAF) has been managing Egypt's affairs since president Hosni Mubarak was toppled in February.
Meanwhile, the Interior Ministry decided to release another 833 prisoners, who had already served half of their sentence for good behaviour. The SCAF had sanctioned their release.