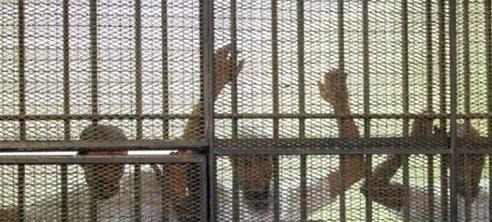 On Sunday the trial of 48 suspects accused of sectarian violence in Imbaba in May was postponed until 2 October.
Clashes between Muslims and Copts erupted after a Coptic woman was rumored to have converted to Islam but then held in the Virgin Mary Church in the Cairo suburb. The incident left 15 people dead and the church burnt.
The trial started on 3 July at the Supreme State Security Court. Suspects are accused of murder, endangering public peace, igniting sectarian strife, setting the church on fire, and possessing unlicensed weapons and ammunition.
The trial will be delayed until all the witnesses' testimonies are taken.
Judicial sources told Al-Masry Al-Youm that the judge, Hassan Radwan, held a closed meeting after a session on Sunday, attended by four lawyers for each party in the case. The trial was then resumed without members of the media.
Radwan had banned journalists and photographers, following the skirmish that erupted in a previous session.