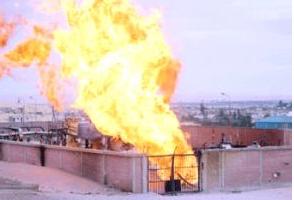 CAIRO – El-Manshiyaa neighbourhood near the main train station in coastal city Alexandria is famous for its shops selling office and school supplies. But this year it's been feeling the pinch, because of high prices and presence of thugs.
Usually, before the beginning of the new school year, which starts on September 17, el-Manshiyaa's main streets are packed with schoolchildren and their parents.
But despite the tempting discounts and hot offers on stationery and school necessities like locally manufactured pens, pencils, notebooks, copybooks, rulers, sharpeners, erasers and study aides, few people are buying.
"This is the worst season I've ever had. There's no-one buying anything," says Ali Mahmoud el-Saeedi, who owns a stationery shop, adding that most of the school necessities are imported from China and Vietnam.
"If you came here last year in early September, you wouldn't have been able to move for customers," explains el-Saaedi, standing outside his shop in el-Manshiyaa main street itself.
"People used to come to the shop and buy things by the dozen. Now, they're only buying pens and copybooks in twos and threes. All of us shopkeepers are worried."
Hadeer Taha, who owns another stationery shop, has reduced her prices by 20 per cent in a bid to lure customers.
"To start with, my ploy worked as sales went up slightly. But, later on, they returned to the level of before the discounts," Ms. Taha comments.
Yasser Khamis, a street vendor, says that although he's selling his notebooks, pens and pencils for the same prices as last year, the number of buyers is still low.
"People do not have enough money because they just came out from Eid el-Fitr, which required them to buy new clothes for their children. Also, the parents and schoolchildren are afraid to come here because there are many thugs occupying the street," Khamis said.
Mohamed el-Deeb, who has been in the school supplies business for many years, agrees that it's the lack of money that's putting the parents off buying things for the new school year.
"The parents want to buy cheap imported stationery for their children," el-Deeb says, predicting that sales of low-priced imported items from Asia will continue to rise, as long as Egypt does not produce them .
He also attributes the drop in sales to the fact that the new school year starts not long after Eid el-Fitr (the Lesser Bairam, the three-day feast that follows the holy fasting month).
"No average family can cope with the financial demands of Ramadan, Eid el-Fitr and the new school year together," says mother-of-four Madame Fadila, while shopping for her children's school needs in el-Manshiyaa.
"For these three occasions, we must buy extra food, new uniforms, school necessities, and new clothes. It's all terribly costly," she says.
"For every five people buying school uniforms, bags and shoes last year there are only two this year," Ibrahim Fadel, the owner of a clothes shop in el-Manshiyya, told The Gazette.