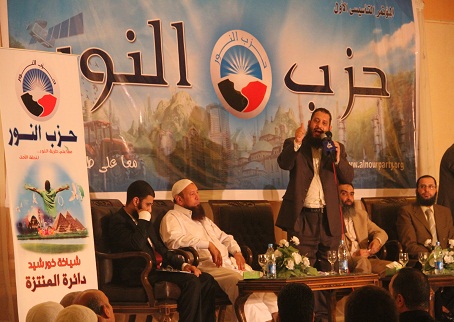 Emad Abdel Ghafour, president of the Salafi Nour Party, said Wednesday that the constituent assembly of 100 people that would be tasked with writing the new constitution should include members of all political forces, in addition to representatives of Egyptian expatriates, Coptic Christians and Nubians.
"The assembly must represent all segments of society," he said.
Salafi preacher Yasser Borhamy expressed concerns over Article Two of the Constitution, which states that Islamic Sharia is the main source of legislation.
"This means the general principals of the Sharia are the source, while we want the article to clearly state that it is the provisions of the Sharia that are the source," he said.
"Some want the article to emphasize the civil state, meaning Christians may resort to the provisions of their own faith," he added. "Well, this issue is already addressed in the Sharia.
"This is allowed in personal matters but not in matters that are common between Christians and Muslims, where the provisions of the Sharia must be applied," he noted.
"The Wafd Party wrote the 1923 Constitution that did not mention the Sharia at all," he said. "Now it is willing to accept the general principles of the Sharia."