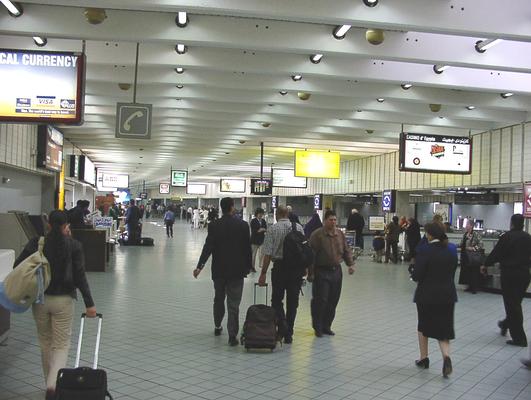 Authorities banned 37 Egyptian Copts from flying to Italy en route to Russia, a security source at Cairo International Airport has said.
The head of the Italian airline company requested the travel ban because the travelers did not have visas required to access European Union countries, the source said, expressing concerns they would head to Italy and ask for political asylum.
One of the passengers informed authorities about their intention to travel to Russia through Italy, the source told Al-Masry Al-Youm on condition of anonymity.
The passenger said the Italian airline head refused entry after the passenger did not answer questions about reasons for traveling to Moscow.
The Italian airline then objected to their travel, reasoning that the required papers weren't fulfilled, and notified security authorities to cancel their arrangements.
"If they really wanted to travel to Moscow, they should have bought tickets on the Russia-bound flight or on a Russian airline. That would have been cheaper than traveling on board the Italian airline," the source said.
The passengers were banned from travel.
Reports have recently spread about attempts to travel to European countries and then destroy passports to request asylum.
News reports have said the number of attempts by Egyptian Copts to emigrate has risen since the 25 January revolution broke out.
Naguib Gabriel, the head of the Egyptian Federation of Human Rights, has attributed Coptic emigration to fears that hard-line Salafi groups could seek to apply Islamic law, deny Copts senior government posts and reduce incoming tourism.