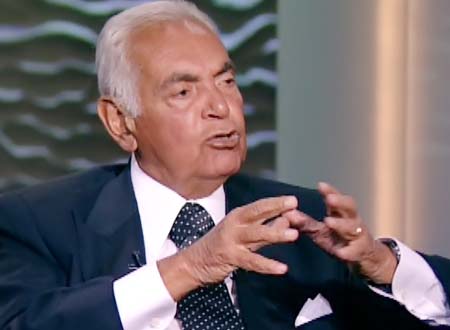 The head of Supreme Council of the Armed Forces' (SCAF) Advisory Council, Mansour Hassan, announced his intention Wednesday to join the presidential race that officially kicks off Saturday.
Hassan, 75, is a veteran politician who served in key executive posts under late president Anwar El-Sadat — including as minister of state affairs for information and culture — and was considered by the late president as a replacement for Hosni Mubarak as vice president days before Sadat was killed by Islamists on 6 October 1981.
In January, the media reported that a campaign was launched in Sharqeya, the hometown of Hassan, to back him as Egypt's first president following the 18-day uprising that resulted in the ouster of president Hosni Mubarak last year.
Egypt's first post-Mubarak presidential election will take place in May. Registration for candidates will begin 10 March, allowing for one and a half months of campaigning. The upcoming polls will be held 23 and 24 May.