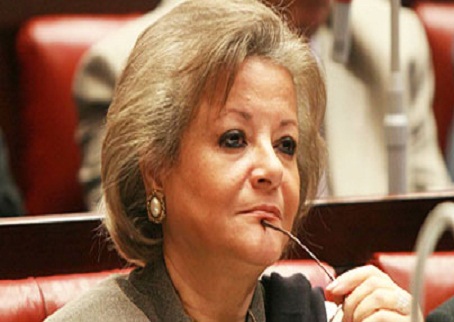 Planning and International Cooperation Minister Fayza Abouelnaga on Sunday said she had no connection to the NGO funding case as soon as investigations for it started.
The case of foreign-funded NGOs has sparked widespread controversy, she said. However, she added that the ensuing attack on her has only made her stronger and more certain she was heading in the right direction.
During Sunday's People's Assembly session to discuss the controversial decision to lift the ban on foreign suspects in the NGO case, Abouelnaga said her ministry does not work with Egyptian NGOs, only foreign ones, which are also supervised by the Foreign Ministry.
She said the US government paid economic aid to unauthorized NGOs. After tracing the funds, investigators found that those NGOs had suspicious backgrounds.
Justice Minister Adel Abdel Hamid said that as an executive authority, his ministry has no right to interfere in cases reviewed by courts. He emphasized that judges are independent and are only accountable to the attorney general and the head of the court that the judge in question is affiliated with.
During Sunday's session, Abdel Hamid said the fact-finding committee set up by the Justice Ministry at the beginning of the NGOs crisis found that the NGOs were operating without licenses.
The minister added that all the legal procedures against the NGOs were adopted under former Justice Minister Abdel Aziz al-Guindy.
Egypt had charged 43 foreign and Egyptian NGO workers with accepting illegal funding and intent to interfere in Egyptian affairs.