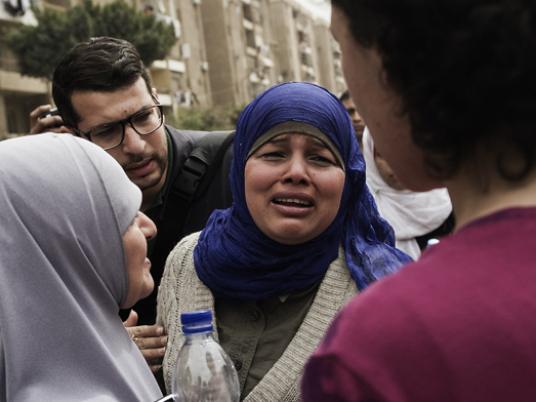 The ruling that acquitted the military doctor who allegedly carried out virginity tests on female protesters opens up the possibility of an international body prosecuting Egypt's military leaders, rights groups said Tuesday.
A statement released by 30 Egyptian organizations said that the acquittal "was not surprising," particularly because the ruling Supreme Council of the Armed Forces "has denied several crimes in which it has been involved."
The groups said the military court's decision endorsed previous SCAF statements on the issue that denied the tests were carried out. The council's account would have been hard to believe if the trial had been conducted by an independent court, the statement added.
The ruling opens the door for SCAF members to be tried internationally "after judicial options inside Egypt have been exhausted," the statement said.
The statement was issued by the Alliance of Feminist Organizations — a coalition comprising 16 groups — as well as the April 6 Youth Movement and other groups.
The trial of Dr. Ahmed Adel al-Mougui, 27, began in January this year after he was accused of conducting virginity tests on Samira Ibrahim — the plaintiff — and several other protesters arrested in Tahrir Square in March 2011.
The statement said military prosecutors charged the doctor with carrying out an indecent act in public and neglecting military orders but brought no sexual assault charges against him, even though investigators acknowledged the test was carried out and accused Mougui of committing sexual assault.
The military court rejected a request by the plaintiff's lawyers to change the indecent act charge to a more serious sexual assault charge while reviewing the case.
The statement said Ibrahim's lawyers submitted the testimonies of four people who said different SCAF members admitted on different occasions that they were aware the tests were conducted on protesters, describing the procedure as a routine measure to protect the military against possible allegations of rape, and pledging not to conduct them in the future.
The statement also said the military court ruling comes only three months after an administrative court ordered SCAF to stop conducting the practice on women in military prisons, describing it as a "flagrant violation of physical well-being and individuals' privacy."