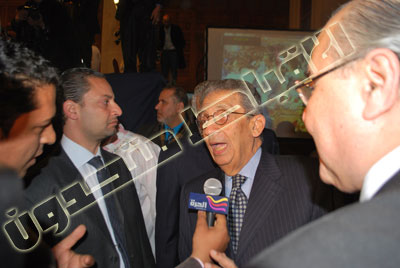 Amr Moussa, a likely candidate for the presidency said that Copts all over the world are suffering a painful moment shared by their fellow Muslims. Many people are bitterly sad after the death of his Holiness. He was full of wisdom, love and patriotism. He has departed after he was a servant for the country at good times and bad.
Moussa added during his participation in the ceremony to bid the last farewell to Pope Shenouda that Copts have always used his wisdom that helped overcoming many difficult situations. His departure comes at a significant time that needs his wisdom.
He was a great man and a wonderful religious leader of the Copts. He used to work for the good of his nation, and was so patriot and encouraged all Egyptians to work as one hand against all challenges.