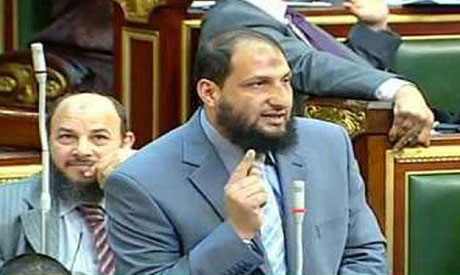 The People's Assembly on Thursday lifted parliamentary immunity from Salafist Nour Party MP Anwar El-Balkimy following publication of a report into his conduct by parliament's legislative affairs committee.
Parliamentary speaker and senior Muslim Brother Saad El-Katatni said El-Balkimy had request the move so he could fight the lawsuit against him.
El-Balkimy said he was beaten and robbed of LE100,000 on 29 February. However, it was later discovered that his facial injuries were caused by cosmetic surgery. The manager of a medical clinic revealed that El-Balkimy had undergone nose surgery on 28 February (the day before the alleged attack) and insisted on discharging himself immediately after the operation.