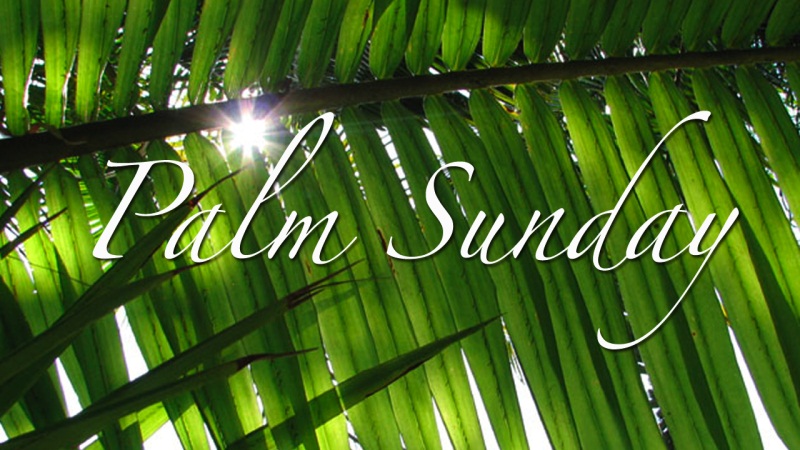 Hundreds of Christian pilgrims marked Palm Sunday in the Holy Land on Sunday, holding masses and processions retracing Jesus' triumphant return to Jerusalem.
Palm Sunday marks the day Jesus rode into Jerusalem, where he was greeted by cheering crowds bearing palm fronds, according to the Bible.
The day's events began with a mass at the Church of the Holy Sepulcher — revered as the site where Jesus was crucified, buried and resurrected. Several hundred worshippers and clergy lit candles and waved palm fronds in the dark, cavernous church.
"It's the holiest place in the world for Christians and it's important for me to come here at least once in my lifetime," said Etienne Chevremont, 49, a visitor from Paris who attended the Jerusalem Mass.
Visitors walked down the cobblestone alleyways of the walled Old City carrying olive branches, palm fronds and crosses.
A service was also held in Bethlehem's Nativity Church, built atop Jesus' traditional birthplace.
Later Sunday, the faithful were expected to march from the neighbouring Mount of Olives into the Old City behind a white donkey, following Jesus' traditional route from 2,000 years ago.
The day marks the start of Holy Week, which ends next Sunday with Easter. Orthodox Christians mark Palm Sunday next week.
Israel's Tourism Ministry said it expects 125,000 visitors during Holy Week and 300,000 throughout April, when Jews celebrate Passover — a 5 per cent increase from last year.