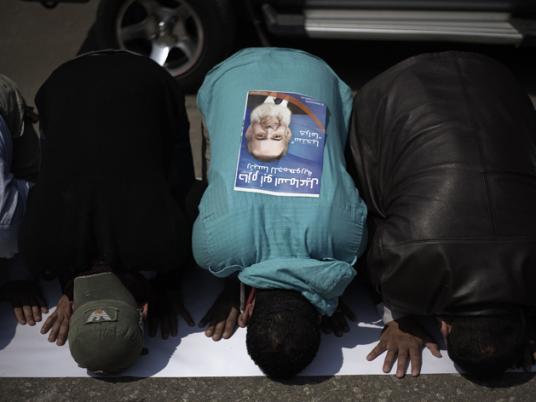 Nader Bakar, spokesperson for the Salafi Nour Party, has denied reports that his party has decided to back Khairat al-Shater, the Muslim Brotherhood's presidential candidate.
Earlier, media reports quoted the Ahmad Khalil, a leading figure in the Nour Party, as saying that the party would support Shater.
On his Facebook page, Bakar said the party is committed to its decision not to support any candidate until after the candidacy registration period has ended.
Party leader Emad Abdel Ghafour had said the party was going to meet in order to choose a candidate, but decided to postpone the matter until nominations are closed.
Nour Party figures had previously announced that they will back the ultra conservative cleric Hazem Salah Abu Ismail, who has strong support among Salafis. However, the Brotherhood's nomination of Shater has changed the position of the Salafis.
Commentators say that Shater is trying to avert a split in the Islamist vote by going further in stressing the importance of Sharia law.