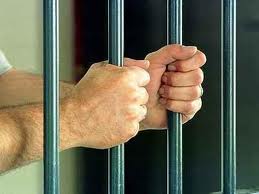 Court of Assiut upheld today the ruling on Makarim Diab who was sentenced to six years upon accusing him of defamation of Islamic religion. The court was full of Salafis who, for the second time, threatened the lawyers and prevented a fair trial.
Retrial and a secret session were arranged, but Salafis knew and gathered again threatening the lawyers. The judge, head of Assiut court permitted only a Christian lawyer to inter the court but never allowed him to speak; he was only allowed to present some papers. The trial lasted only for 3 minutes, after that the court upheld the ruling.
Dr. Naguib Gebrael, head of the Egyptian Federation for Human Rights said that what happened at the Court of Assiut is kind of terrorism which wasted the guarantees given by the law to have a fair judgment and was against the rule: the accused is considered innocent until proven guilty.
Gebrael added that preventing the Muslim lawyers from defending Makarim is discrimination based upon religion which means that the court was never neutral, and proven to be affected by the extremists. He demanded the field marshal Tantawi to give Diab an amnesty as he never received a fair trial.