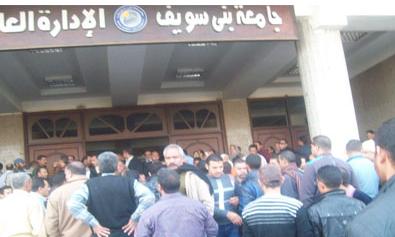 No Copts won in the elections of student unions in Beni Suef University. Mohamed Fattouh Abdel Kader, faculty of Pharmacy was elected as Secretary General of the Union and Ali Mustafa Omar, faculty of Law was selected as Assistant Secretary.
Dr. Amin Lotfy, President of the university said that they had appointed no one and that elections were made according to the law.
Dr. Ahmed Abdel-Khalek Tamam, Vice President for Education and Student Affairs said that the election was free with no problems.