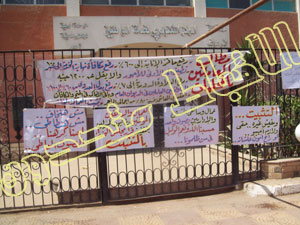 Employees and workers of the local administration of Nasser city in Beni Suef have refused to dissolve their sit-in after a request from MPs of Freedom and Justice Party promising to transfer their demands to the officials.
Protesters insisted on keep going with the sit-on until their demands are achieved.
They said that their demands are justice and equality between all workers, in addition to some raises and financial demands.