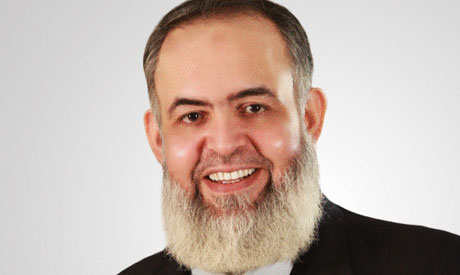 After leaving Tahrir Square late on Friday, supporters of presidential hopeful, Hazem Salah Abu-Ismail, threatened to escalate their protests against what they describe as a fraudulent political and media campaign against the Salafist candidate. Their demonstrations already saw some chaos and violence.
Several thousand pro-Abu-Ismail protesters in Tahrir, the epicentre of the 2011 uprising, had decided to take to the streets on Friday because their Salafist candidate, Abu-Ismail, is in danger of losing his eligibility to run for president. Allegations have surfaced that Abu Ismail's late mother held Egyptian-US dual nationality - a fact that would immediately disqualify him from the presidential elections should it be officially proven.
Their demonstration seemed to be far from peaceful as supporters of Abu Ismail reportedly clashed with opponents of the Islamist-dominated constituent assembly, which is set to draft Egypt's new constitution.
The anti-assembly protesters didn't have a choice but to stop chanting after Abu-Ismail supporters stormed their podium to call for the implementation of Islamic sharia and distributed posters of Abu-Ismail.
Later on Friday, Abu Ismail's core presidential campaign team declared that the Salafists' supporters promise a "tough reply" if the "false" accusations are not refuted by authorities soon.
In what seemed to be a blunter threat, Gamal Saber, one of the campaign managers, said, "We went to [Tahrir] Square not because we wanted to stage a sit-in, but because we wanted to send a message to all governmental institutions: the Egyptian people who once toppled a regime [Mubarak's] can depose any other president if he assumed power against their will."
Allegations that Abu Ismail's late mother held US citizenship surfaced last week after he handed in his recommendations required to run for presidency to the Supreme Presidential Electoral Commission (SPEC), which officially entered him into the race.
The accusations, which have flooded social media networks in the last few days, threaten to end Abu Ismail's presidential bid since Egyptian electoral rules exclude anyone if either of their parents (or the candidate themself) holds dual nationality.