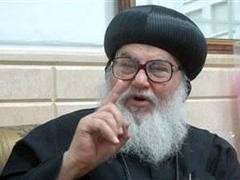 For the second day, Supervising Commission for electing the new Pope has received testimonials f the candidates for the papacy. Abba Moussa, bishop of the Youth have got the most testimonials of the Holy Synod and the General Congregation Council, however he refuses to be nominated.
Copts United has known that Abba Pachomius, acting Patriarch will choose the 7 candidates who will run for the papacy if many bishops and monks are nominated.
Next Patriarch will re-elect General Congregation Council, and appoint new bishops for the secretary. The members of the committee have given up their rights to be nominated in order to guarantee impartiality, our source said.