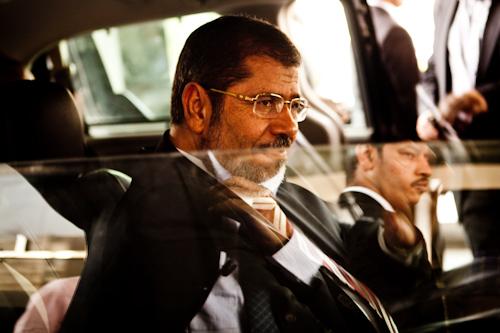 The acting spokesperson for the presidency, Yasser Aly, has dismissed news that President Mohamed Morsy intends to appoint himself prime minister.
Aly also declined to comment on reports that caretaker Prime Minister Kamal al-Ganzouri will remain in the position to implement the president's platform for his first 100 days in power.
A new cabinet will be formed very soon, Aly told state news agency MENA, and work is underway to implement Morsy's "100-day plan."
Morsy has held more than 27 meetings with traffic officials and representatives of state institutions and local councils, Aly said.
Morsy, who formerly headed the Muslim Brotherhood's Freedom and Justice Party, has pledged to form a government that represents diverse political powers to appease fears that the Brotherhood intends to hegemonize the government.
Conflicting news reports have appeared about who will be appointed to the new cabinet.
Ganzouri submitted his resignation on 25 June to the Supreme Council of the Armed Forces, which asked him to continue to manage affairs until a new government has been appointed.
Aly said serious work is being done to address major issues in the first three months of Morsy's presidency so citizens, investors and tourists can sense an improvement in the country's general condition.