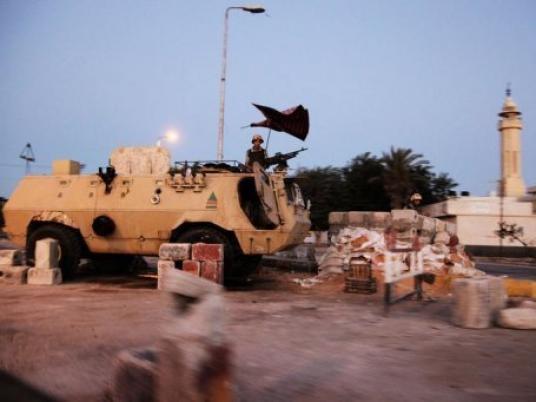 The police have identified 120 individuals in North Sinai who are allegedly wanted for attacking police stations and killing policemen, said a security source in the area on Wednesday.
Most of them follow "takfiri" ideology, a disparaging term for extremists who excommunicate other Muslims who do not share their beliefs, the source told the state-owned MENA.
"Their numbers are close to 1,600 people, from different provinces and some from other countries," he said.
Preliminary investigations suggest that these groups have received large funds, judging from the expensive four-wheel-drive vehicles they use, the source claimed.
He also suggested that the funder behind these groups would be exposed soon.
Gunmen wounded three policemen last weekend when they fired a rocket-propelled grenade on a police convoy, several days after security forces killed six militants in a raid on a north Sinai village.
On Wednesday the Armed Forces and the police launched the Operation Eagle campaign to cleanse North Sinai of the terrorist elements that perpetrated the recent attack on the Rafah checkpoint that killed 16 soldiers.
The government has long struggled with militancy and smuggling in the region but unrest has worsened since an uprising overthrew President Hosni Mubarak in February 2011, prompting the collapse of his discredited police force.