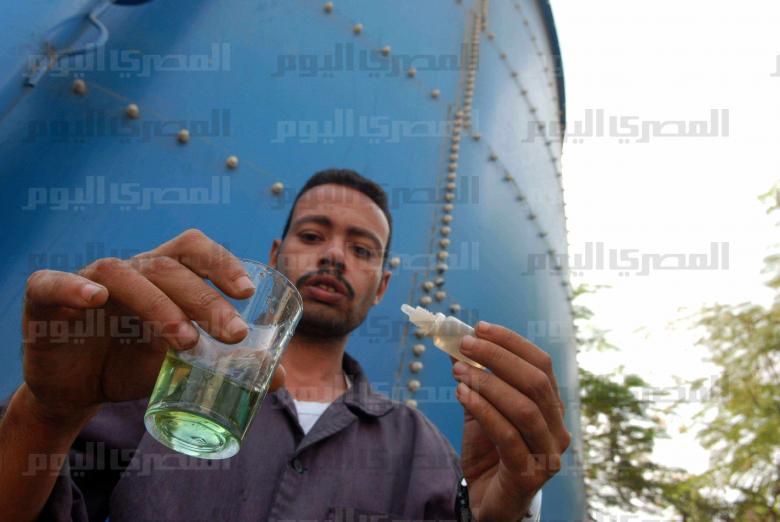 Laboratory tests show that all water sources in the village of Sansaft, Monufiya are polluted, said Health Minister Mohamed Mostafa Hamed at a press conference Sunday.
The polluted sources include the main network, Abyssinian and artesian wells due to the absence of chlorine in the main water network to the village. The Abyssinian wells proved to be filled with all kinds of microbes, the minister said.
At a press conference held after a meeting with Prime Minister Hesham Qandil, Hamed said that a second poisoning incident, in the Sharqiya village of Minya al-Qamh, was because of food contamination, not water pollution. He was accompanied by Water Resources and Irrigation Minister Mohamed Bahaa Eddin and the Monufiya governor.
He said that since 19 August, residents of Sansaft complained from acute diarrhea. Out of 4,200 that came to the health units for checkups, 79 are still getting treatment.
He assured that the Health Ministry has raised the degree of readiness in the governorate and the affected village since the first day of the incident.
The undersecretary of the Health Ministry in Monufiya, Ayman Abdel Moneim, said that the number of patients at hospitals suffering from food poisoning in Sansaft has dropped to 91.