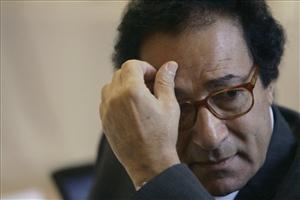 The Islamist-led upper house of parliament, the Shura Council, also appointed ultraconservative Islamists as members of state-run human rights and media councils.
Egypt is divided into 27 provinces or governorates, each headed by a governor.
Of the 10 governors appointed by President Mohammed Morsi on Tuesday, four are Muslim Brotherhood members and three are former army generals.
Morsi's spokesman Yasser Ali said the new governors were chosen based their "good reputation, not party affiliation."