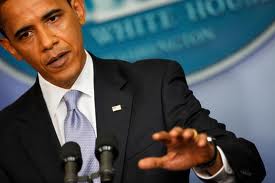 The Obama administration is sending to Cairo this weekend the largest ever U.S. trade delegation to the Arab world to help revitalize Egypt's economy and strengthen ties between the once ironclad allies.
More than 100 American executives from some 50 companies arrive in Egypt Saturday. U.S. titans such as Google are included.
Egypt's economy has slumped since last year's revolution that toppled autocrat Hosni Mubarak. U.S.-Egyptian ties have also suffered.
The State Department says the trip aims to "identify new business opportunities and partnerships for U.S. companies, express U.S. business confidence in Egypt and demonstrate a commitment to Egypt's long-term economic development."
The U.S. has pledged $1 billion in debt relief for Egypt. Officials say they are working on making that money available for investment capital and job creation funds.
Copyright 2012 The Associated Press. All rights reserved. This material may not be published, broadcast, rewritten or redistributed