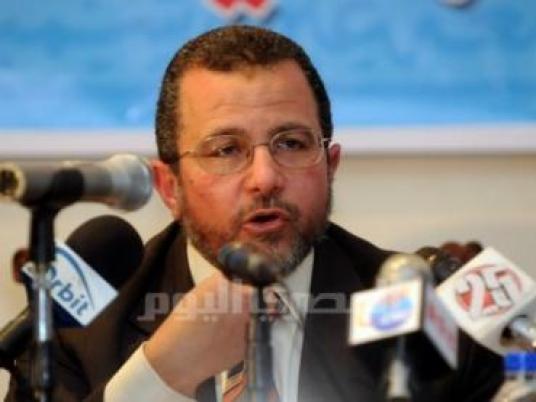 Prime Minister Hesham Qandil denied on Tuesday reports that the US would drop US$1 billion from the country's debt load. He also denied that the International Monetary Fund stipulated that Egypt float the pound as a condition for its requested US$4.8 billion loan.
The IMF loan is intended to balance the country's large budget deficit, said Qandil. "If we do not provide a suitable climate for economic growth, increasing investments and shrinking the deficit, we will borrow the next year and the year after," he explained.
Opponents to the loan say that the government has no clear plan to handle it. They also criticized the Muslim Brotherhood's shifting stance on the loan — the group had harshly criticized IMF funds during the time of former President Hosni Mubarak, but is requesting the loan now.
At the Egyptian stock exchange's inauguration ceremony, Qandil said that for Egypt to achieve 4-5 percent growth, the nation will need LE267 billion in investments, LE170 billion of which should come from the private sector.
"The infrastructure of the economy is intact and all we need is finance and hard work," said Qandil, adding that the government is working to support the private sector.
The Egyptian stock exchange is still down, which requires action from local investors, as well as new legislation to attract foreign investment, Qandil concluded.