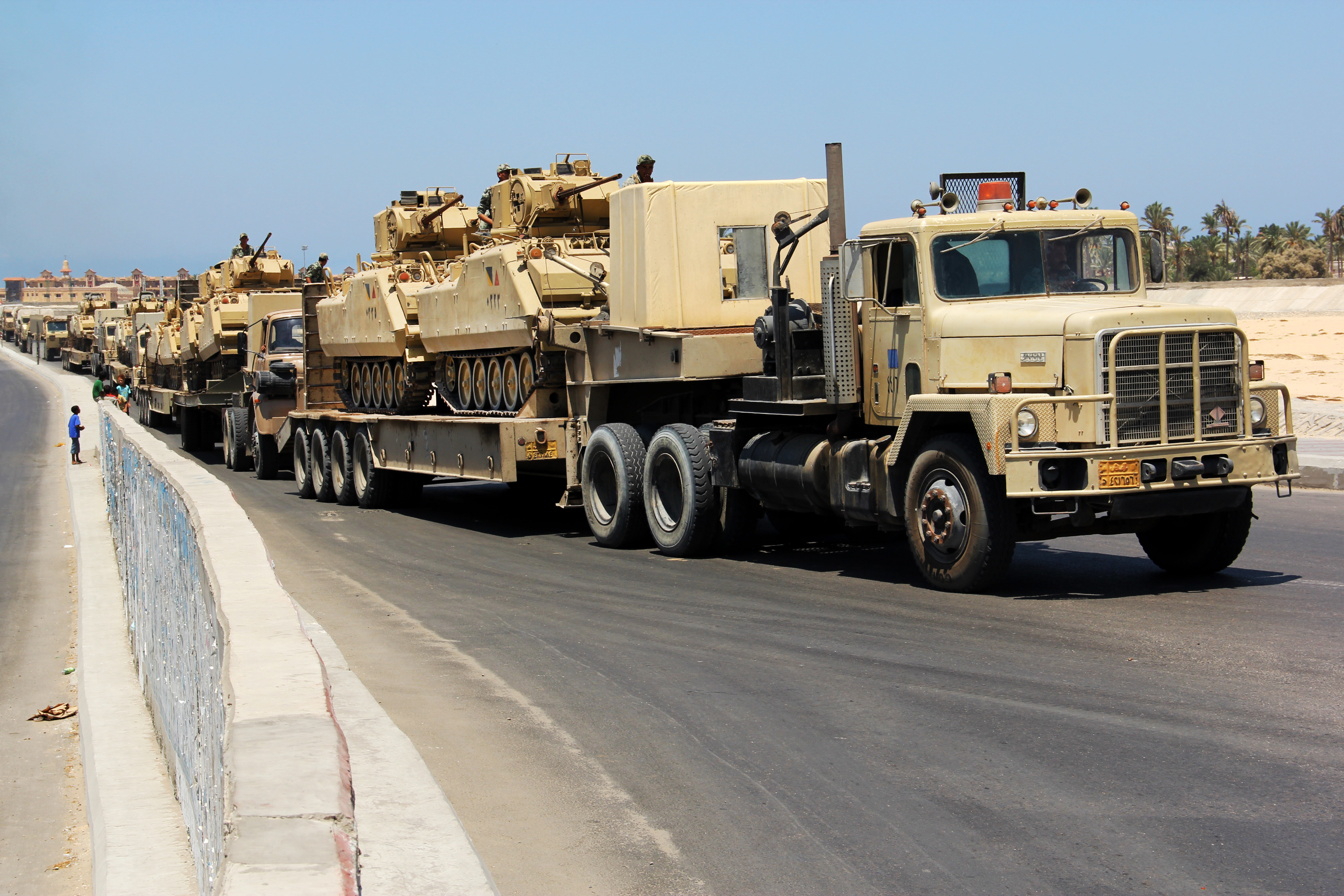 Egypt and Israel are coordinating on Cairo's biggest security sweep in decades against militants in Sinai, in which 32 people have been killed, an army spokesman said on Saturday, the first clear statement on communication between the neighbours.

Israel fears militants, possibly linked to al Qaeda, have gained a foothold in the Sinai border area since the overthrow last year of President Hosni Mubarak. Israeli officials have privately voiced concern about heavy military equipment being sent to Sinai, which is subject to restrictions on the deployment of weapons under the 1979 peace treaty between Egypt and Israel.

Colonel Ahmed Mohamed Mohamed Ali told a news conference in Cairo that 32 "criminal elements" were killed and 38 suspects arrested, including non-Egyptians, during the operation which began on Aug 7. "Egypt is coordinating with the Israeli side over the presence of Egyptian armed forces in Sinai. They know this. "The deployment of the armed forces on all the territory of Sinai is not a violation of the peace treaty between Egypt and Israel," he said.

The sweep began after militants killed 16 border guards on Aug. 5 in the worst attack since Egypt's 1973 war with Israel. Ali said the operation "will continue until its goals have been achieved ... These are not just military goals but also developmental goals for Sinai." Bedouin tribes in the area have long complained of neglect by the central government.

Hundreds of troops with tanks, armoured vehicles and helicopters were sent to Sinai in a joint operation with police to raid militant hideouts, arrest suspects and seize weapons. The Egyptian military is replacing some of its heavy tanks in Sinai with light armoured vehicles, security sources said this week. But Ali rejected the idea that Egypt was pulling out its heavy equipment in response to pressure from Israel. He said the operation was entering a new phase that required different equipment.

"The military operation is in the interest of all sides," he said. Asked whether Egypt was coordinating with the United States over Sinai, Ali said: "Cooperation between Egypt and the US is strategic, long-standing and goes beyond simple military operations. However, the military operations in Sinai are independent, carried out by the capabilities of the Egyptian armed forces."

Some 31 tunnels used to smuggle goods into the Hamas-ruled Gaza Strip were also destroyed, he said. The tunnel trade is central to Gaza's economy which has suffered under an Israeli blockade on the Palestinian territory imposed in 2006. The tunnels have also been used to smuggle weapons. "We have seized arms, rockets, RPGs and automatic rifles," Ali said.

Disorder has spread in Sinai since Mubarak was ousted in a popular uprising, with Islamist militants stepping up attacks on Egyptian security forces and the Israeli border. Egypt's new president, Mohamed Mursi, has vowed to restore order. "The armed forces will combat thought with thought and arms with arms. We will only use weapons with those who have weapons," Ali said.

The Egyptian government has long struggled with militancy and smuggling in the region but unrest has worsened since an uprising overthrew veteran strongman Hosni Mubarak in February last year, prompting the collapse of his discredited police force. Bedouins living in the Sinai, where most of Egypt's luxury resorts are concentrated, had long been marginalised under Mubarak's regime.