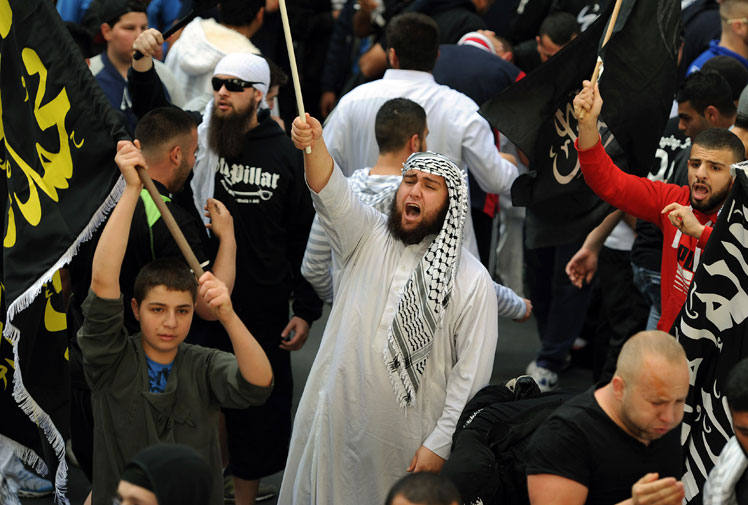 Australian Immigration Minister, Chris Bowen, has threatened today to deport any Muslim to be found guilty in attacking policemen in a demonstration against the anti-Islam movie or inciting murder.
Officials in Australia denounced the little children in the demonstration holding signs demanding capital punishment against anti-Islam movie.
Leader of the opposition, Tony Abbott, called the Muslims to abandon such hatred.