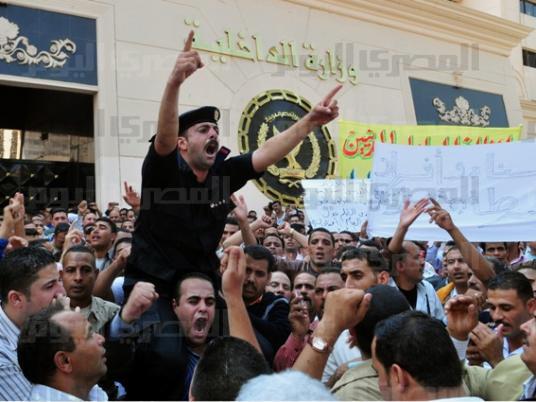 Interior Minister Ahmed Gamal Eddin said on Monday that the police have entered a new era in which they will respect citizens' freedoms, without any violations, protect legitimacy and prosecute criminals.
During a meeting in Monufiya with Central Security Forces representatives and members of the security directorates of Gharbiya, Monufiya and Kafr al-Sheikh, Gamal Eddin said that he is closely following ongoing security operations.
He called on security leaders and officers to communicate effectively with their subordinates and to work hard to protect safety and security, adding that there will no longer be leniency toward those who break the law or try to intimidate citizens.
Since former President Hosni Mubarak's ouster last February, Egypt has witnessed several protests that began peacefully but transformed into bloody clashes between protesters and security forces.
Police brutality, corruption and torture were some of the major issues that fueled the 25 January revolution. Mubarak's police force was notorious for torturing suspects to death and committing human rights violations. Many people say police brutality has not abated since Mubarak's fall.
During the transitional period, human rights activists called for a new curriculum in Egypt's police academies that would focus on respecting human rights and democratic practices. A number of interior ministers have promised to update police education since the revolution, but these promises as yet remain unfulfilled.