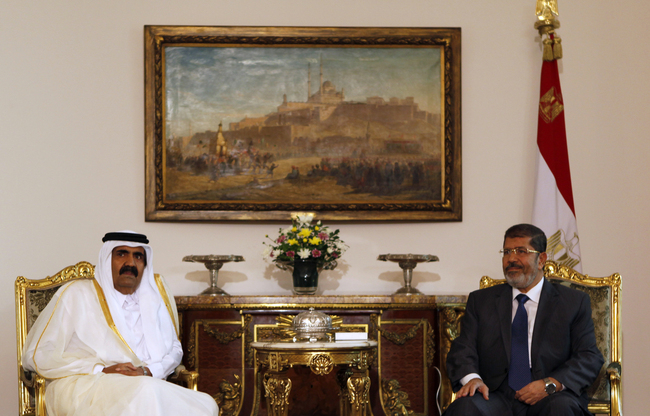 Egypt's central bank says the country's net foreign reserves have dropped again in September, despite a boost from Qatar.
The bank said Monday the drop was $84 million and that foreign reserves stood at $15 billion dollars at the end of September, compared to $15.1 billion in August.

August saw a roughly $700 million boost to reserves, largely as a result of a partial deposit from Qatar's promised $2 billion dollar aid package.
The London-based Capital Economics research and consultancy firm says Egypt's "dangerously low" reserves level means the nation of 82 million people does not have enough to cover three months' worth of imports.
Egypt is in talks for a $4.8 billion International Monetary Fund loan after its economy plummeted in the wake of last year's uprising.