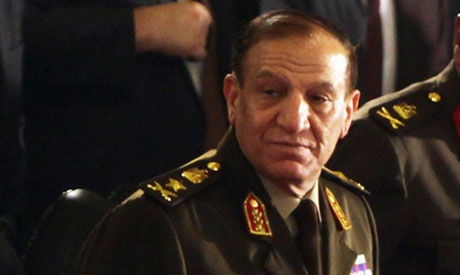 Hayat satellite TV station on Thursday afternoon retracted news it aired on Wednesday that General Sami Anan has left Cairo to Abu-Dhabi without giving details.

Earlier on Thursday, in statements made to Ahram Arabic news website, an informed source in Cairo airport has refuted Hayat's report the former Chief of Staff of the Egyptian army Sami Anan left the country to the United Arab Emirates adding that the general is conducting life as normal in Cairo.

The source added that the name "Sami Anan" was not detected on the departure records for Tuesday and Wednesday at the airport following a thorough search.

The source also added that name of the former second-in-command in the recently-dismantled Supreme Council of the Armed Forces (SCAF) has not figured on the list of individuals banned from travelling oversees.

The 6 of April youth movement has recently filed legal complaints with the prosecutor general against Anan and his former boss Field Marshal Hussein Tantawi charging them with responsibility for the murder of peaceful protesters on more than one occasion during their tenures at the helm of the SCAF.