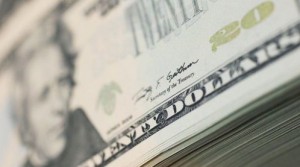 Swiss foreign minister, Didier Burkhalter, met in Cairo yesterday with his Egyptian counterpart, Mohamed Amr, to discuss the release of assets frozen during Egypt's January revolution. Burkhalter also met with Prime Minister Hesham Qandil to discuss the same topic. He also met President Mohamed Morsy during his three day visit, state-owned news agency MENA reported. Both sides confirmed and emphasised their commitment to work towards the return of the assets. Amr also urged the Swiss to increase investment in Egypt.


A spokesman for the Ministry of Foreign Affairs, Amr Roshdi said Amr, "expressed Egypt's appreciation for the measures Switzerland has taken to freeze those funds until completing the measures of restoring it, affirming Egypt's determination to take all remaining legal measures to restore those funds." A statement released by cabinet said Qandil and Burkhalter agreed on several steps concerning the measures taken to restore the money. MENA reported that some experts put the total amount of Egyptian assets in Switzerland at $700 million.

Burkhalter reaffirmed Switzerland's "readiness to fully cooperate with Egypt" to secure the return of frozen assets which belonged to former Egyptian officials from the toppled regime of former President Hosni Mubarak. The Swiss minister, "stressed Switzerland's desire to return those funds to Egypt immediately upon completion of judicial sentences regarding its sources."

The unfreezing of Egyptian assets is an issue that has been discussed with various countries, including the United Kingdom. During a meeting between President Mohamed Morsy and UK prime minister David Cameron last month it was agreed that the UK will work to release $160 million of assets and to encourage countries in the European Union to follow suit. Cameron pledged assistance with court cases to speed up the process of unfreezing Egypt's assets abroad.

Further economic ties between Swizerland and Egypt were also discussed in both meetings. Roshdi said, "[Amr] urged the Swiss to increase investment in Egypt, pointing to the significant preferential benefits Egypt offers for exporting to the entire region." In response to this, "[Burkhalter] explained that many of the large Swiss companies are currently considering expanding their operations and investments in Egypt," according to Roshdi. The cabinet spokesman said, "[Qandil and Burkhalter] agreed to organise a visit of a delegation of Swiss senior businessmen and companies to Egypt to identify investment opportunities."

Other topics discussed between Amr and Bukhalter included cooperation in providing humanitarian aid to Africa, the Syrian crisis and the Middle East peace process.