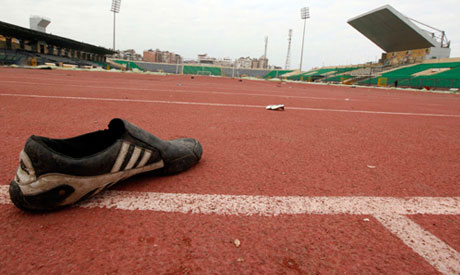 The Egyptian Football Association (EFA) decided Monday to delay the Egyptian Premier League season indefinitely because they had not yet received security guarantees from the ministry of interior.

"We asked the ministry of interior for the authorisation but we didn't receive any response," EFA declared in a statement in their official website on Monday.

Earlier Monday an EFA official claimed to Ahram Sports that the season was delayed because "the newly elected board decided to take the side of martyrs and injured families and to support the Ultras [Ahly club fans] in their demand to freeze the league competition until the Port Said case ends."

The league was supposed to start on 17 September but was delayed for a month after scores protested against holding the Egypt Super Cup game.

The newly-elected board members, under Gamal Allam, will hold a meeting Monday to discuss football matters and the future of the Premier League after the Port Said tragedy.

All football activities have been frozen in the country since 1 February, when over 70 Ahly fans died after clashes with rivals Masry. Nine senior police officers and three Masry officials are among 73 people facing charges in relation to the event. Some of the defendants face murder charges, while the senior officers have been charged with assisting the attackers.

The hardcore Ahly fan group, the Ultras Ahlawy and the Ultras Devils, have vowed not to allow the league to resume until the case ends, gathering in their thousands regularly to stress their demands. Some of the Ultras members are currently gathering in front of the Police Academy where the trial of the Port Said defendants is being held, and they are reportedly planning to head to the EFA headquarters to "make sure that the league is canceled".

On the contrary, many footballers have objected to the league cancelation decision. Hundreds marched last month, demanding the resumption of the league as "it is a sector that helps more than five million people earn their living."