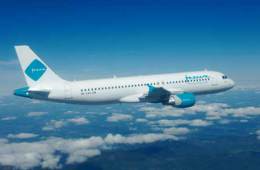 Jazeera Airways Group announced that its rights issue of 178 million shares will launch as scheduled on Monday December 17, to raise the company's capital by 74% to KD42m.
Shares are available to existing shareholders as of December 16, and at a nominal value of 100 Kuwaiti fils.
Existing shareholders who wish to subscribe are invited to visit the Kuwait Clearing Company. The rights issue prospectus is available for review under the company's investor relations page on jazeeraairways.com, at the Kuwait Clearing Company, the Kuwait Stock Exchange and Jazeera Airways' headquarters.
An Emiree decree was issued earlier in August, approving of the company's decision to raise its capital to KD42m through a rights issue to existing shareholders. Customary ministerial process was finalized beginning of the month and an official announcement was made in Kuwait's official gazette (Kuwait Al Youm) on Sunday, December 09.
Jazeera Airways is listed on the Kuwait Stock Exchange and is one of the few fully-private airlines in the Middle East. Jazeera Airways has had a record-breaking earnings streak for the past nine quarters, registering record net profits in eight of the last nine quarters.
Last month, Jazeera Airways announced a record Q3 net profit of KD7.6m, up 24.6% from the same period last year, as well as its best nine-month results for the year of KD11.4m, up 23.6% from same period last year.
Jazeera Airways Group comprises a fleet of 15 A320 aircraft, 12 of which are already delivered and placed. The remaining aircraft are scheduled for delivery in 2013 and 2014.
The 12 delivered aircraft are distributed between its airline business (Jazeera Airways, operating seven aircraft), and its fully-owned leasing business (Sahaab Aircraft Leasing, operating five aircraft). Sahaab has assets placed with Virgin America and SriLankan Airlines.
In 2011, the airline carried 1.2 million passengers in total across its network that includes today high-demand business, leisure, family, and weekend destinations such as Dubai, Bahrain, Beirut, Alexandria, Amman, Damascus, Istanbul, Sharm El Sheikh, Assiut, Luxor, Mashhad, Sohag, Jeddah, Riyadh, Cairo and Al Najaf.
Jazeera Airways is an IATA member airline and operates one of the youngest Airbus A320 fleet in the Middle East.