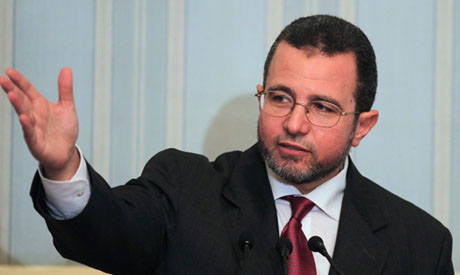 An initiative aimed at tackling Egypt's key economic challenges and promoting dialogue between all societal factions and political forces is to be launched in a series of "societal dialogues," announced Prime Minister Hisham Qandil at a press conference Sunday.
"Our top economic priorities today are to achieve social justice, fight rising unemployment, end corruption, promote investments and revive the tourism sector," said Ashraf El-Arabi, minister of economic cooperation.
Overcoming economic challenges will only happen if society as a whole takes a unified stand and addresses the same economic concerns: this is the goal of the initiative, said Qandil.
"The initiative is not solely addressed at economic experts and academic research centres. We invite the opposition to an open dialogue on the country's economy, and we believe in their patriotic intentions and good faith," Qandil stated.
Qandil underlined that the economy's structural problems need to be addressed with swift reforms that sometimes can be perceived as harsh and burdensome on citizens, but are nonetheless prerequisites to fight chronic deficiencies such as the budget deficit.
The "economic development" initiative comes in light of President Morsi's speech Saturday before the newly reconstituted upper house of parliament, the Shura Council, where he announced that the government would set up a new state body, the Council on Economic Development. The new body would be tasked with restarting Egypt's economy, reaching higher growth rates and curbing public debt.