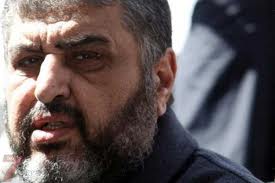 Khadija al-Shater, daughter of the vice-president of Muslim Brotherhood, said on Twitter that Christian feasts are the reason behind bad weather in Egypt.
She claimed that Muslim feasts always bring nice weather, while Christian ones always bring bad weather, which, according to her, is a big miracle that proves Islam is the right religion!
It's worth mentioning that Khadija owns an international school in Cairo called "Jani Dan", and at the same time is openly mocking and insulting the Christian faith showing disrespect to Christians.