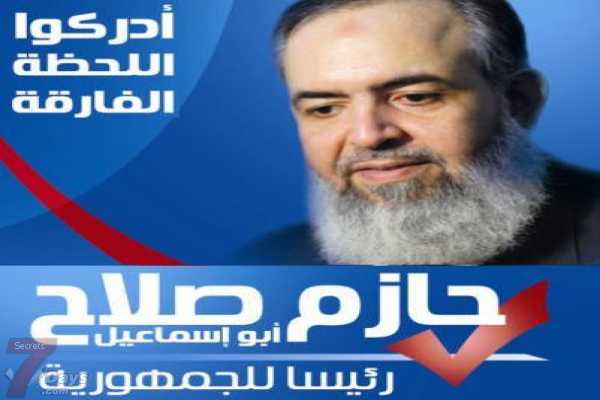 A number of websites spread documents proving that the mother of Sheikh Hazem Salah Abu Ismail is a U.S. citizen as her name comes in a U.S. governmental website as a U.S. citizen.
Many tweeters commented on the massive number of Abu Ismail's posters that were distributed all over Egypt. Others commented on his lie about his mother citizenship and linked his lie with al-Balkimi, the liar MP.
On the other hand, public campaign to support Sheikh Hazem Salah Abu Ismail for the presidency said what was published is a big lie aiming at discrediting him. They said that they are going to sue those who published such news.